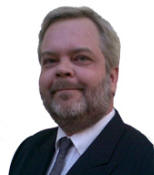 The results are in for the Internet Marketing Stars of the Year. JayKay Bak of Unselfish Marketers won 3 awards. Male marketer, membership products and membership services! Here is the web site with the results: http://internetmarketingstaroftheyear.com .
I have been a member of Unselfish Marketer for about almost a year now. It is like having Christmas every other day. I sit around and wait to see what JayKay is giving away on those days! It usually runs from 2 to 4 or 5 products at a time! Lots of PLR. And the Vault at Unselfish Marketers is LOADED. Whenever I have a project and need something, I just go to the vault. I can't even begin to explain all of the benefits of membership. You will have to see for yourself! Go to: http://BobWilloughby.com/Likes/UnselfishMarketer .
Another good thing about being a member of Unselfish Marketer is that you get to try out all of the latest software, without buying! So if I see something that I want, I usually wait until it pops up on JayKay's site.
And this is just the beginning. After winning the 3 awards JayKay said "You ain't seen nothing yet"! I am just glad that I am a part of it. Membership will be cutoff once it hits 1000. So jump on board while you still can.
I told you that I was testing PDF software, right before Christmas. I did not have much luck with it. It crashed on me about 7 or 8 times. I wrote to a friend who was promoting it, and asked if they had had any problems, and they said no. So, back I went. Tried some different things and got the same results. Software crashed in the middle of a project.
So the bottom line is that some of you might like and use eWriterpro, but it is not for me. Just not worth all of the problems. So I will stick with and recommend to you: Open Office. See it at: http://www.openoffice.org/ , and leave your wallet in your pocket. It is open source and it is yours for the asking. And it has tons of features. I can't think of anything else that I would want it to do!
So sign up for your Unselfish Marketer membership at: http://BobWilloughby.com/Likes/UnselfishMarketer and download your PDF software from Open Office. Get some PLR products, make them yours, turn them into PDF's, and get busy!
Enjoy the day!
Bob